What are the Benefits of Upholstery Cleaning?
There are few places more comfortable than your old, well-loved arm chair or sectional. After years of use, your perfect comfy couch may have accumulated more grime and deep-dirt than you would like to admit. At Safe-Dry Carpet Cleaning of Clarksville our upholstery cleaning services offer many benefits for maintaining your favorite pieces of furniture.
Upholstery Cleaning
Although it may not be at the front of your mind, years of sweat, dirt, and spills are continually accumulating on your furniture. Periodic couch cleaning by our professionals can offer the following benefits:
Quick and Thorough Service
Allergy Reduction
Added Years of Use
Odor Elimination
Professional Care and Preservation
If you want your furniture to look, smell and feel like new again, a professional upholstery cleaning job can bring back some of its former glory.
Additional Professional Services
Aside from furniture cleaning, we also offer a variety of professional services including carpet cleaning, rug cleaning, and safety shield for couches and carpet. All of our cleaning, sanitizing and deodorizing solutions are completely safe, hypo-allergenic and environmentally friendly.
Call Us Today
If you are ready to restore your favorite sectional or recliner to a more clean and comfortable state, Safe-Dry Carpet Cleaning of Clarksville is the perfect upholstery cleaning service for you. Call us today to schedule your next in-home cleaning appointment.
Ideal For
Cleaning Dirt
Removing Grime
Eliminating Odors
Extracting Existing Cleaning Solutions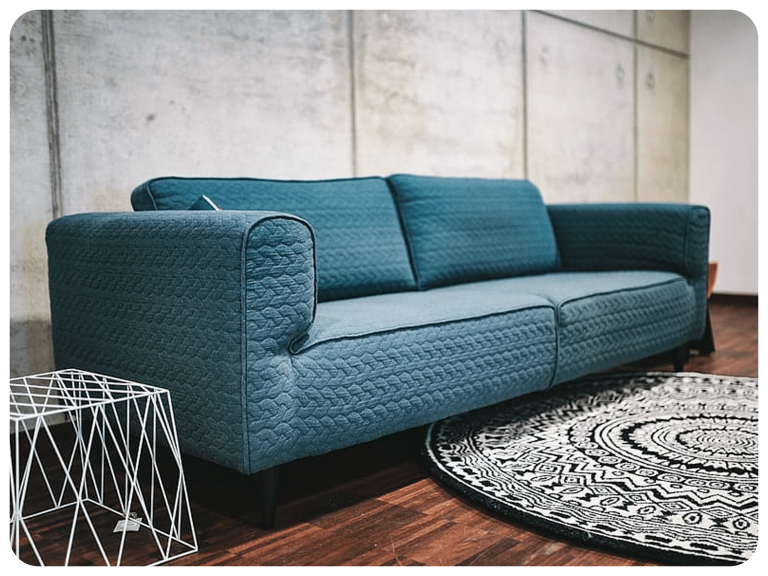 Reviews From Real Customers,
Customer Satisfaction Is Our #1 Priority!
I can not say enough good things about Safe Dry! They worked around my schedule and were punctual. Tanner was very friendly and discussed which cleaning was right for me. I highly recommend their services especially to anyone who has allergies.

Allison Smith
Customer
I had the pleasure of meeting of John today who did an awesome job on my carpet! He was extremely nice and I was amazed at how clean my carpets are and hate I did not take before pictures. I would highly recommend their services, you will not be disappointed!

Sherrie Flowers
Customer
Worked with Tanner to set up and Sam to clean. Had 2 rooms and a rug to clean. Was a little unsure of the process because it wasn't the traditional carpet cleaning. Glad I stuck to my guns and used Safe Dry. I am pleased at the results. Saw the special on line but found the special was for a basic cleaning. I needed a deep cleaning which costs more but is worth it. And it does dry fast.

Penny Layne Prude Brand
Customer
Jake did an awesome job cleaning my carpets. Very helpful, courteous, and professional. I'm very pleased with the results. They claimed I'd be "wowed," and I am very much wowed! Thank you, Safe-Dry® of Germantown!

Cindy DeBoard
Customer