Benefits of Using a Local Professional Rug Cleaning Service
Area rugs are quickly replacing carpet in many residential homes. These stylish textiles can be hand-picked to match your taste and fit perfectly in your space. But what do you do when it comes time for cleaning? At Safe-Dry Carpet Cleaning of Clarksville we offer professional rug cleaning services to get your area rug looking clean and feeling sanitized again. Because we are local, you can take advantage of the following great benefits:
Maintain Your Investment
When you selected an area rug for your Clarksville home, you likely spent plenty of time and money to get the perfect textile for your space. We can help you protect your investment so that it lasts longer and stays looking nice. Occasional oriental rug cleaning will protect your investment in these very evident ways:
Cleaner appearance
Preserved fibers and coloring
Elimination of odors and stains
More years of quality use
Free Pickup and Delivery
Because we are located nearby, we offer free pickup of your rug when it's due for a cleaning. After our professionals vacuum, clean and disinfect your rug, they will complete the rug cleaning process with a professional dry. We will return your rug looking and feeling like new, directly to your home, at no extra charge.
Total Satisfaction Guarantee
At Safe-Dry Carpet Cleaning of Clarksville we will ensure your area rug cleaning is done thoroughly so that you are 100% happy with the final product. Call today for guaranteed satisfaction on your next rug cleaning service.
Oriental Rug Cleaning For
Wool
Silk
Synthetic
Persian
Olefin
Nylon
Cotton
Jute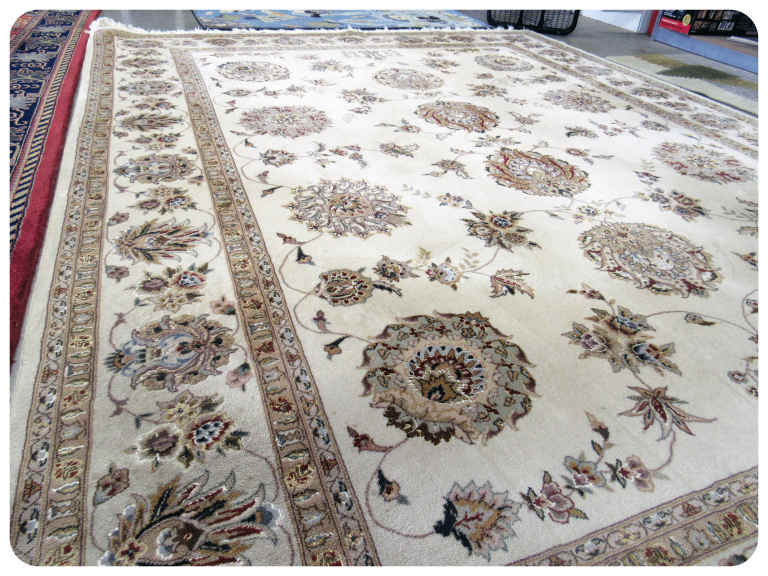 Reviews From Real Customers,
Customer Satisfaction Is Our #1 Priority!
I can not say enough good things about Safe Dry! They worked around my schedule and were punctual. Tanner was very friendly and discussed which cleaning was right for me. I highly recommend their services especially to anyone who has allergies.

Allison Smith
Customer
I had the pleasure of meeting of John today who did an awesome job on my carpet! He was extremely nice and I was amazed at how clean my carpets are and hate I did not take before pictures. I would highly recommend their services, you will not be disappointed!

Sherrie Flowers
Customer
Worked with Tanner to set up and Sam to clean. Had 2 rooms and a rug to clean. Was a little unsure of the process because it wasn't the traditional carpet cleaning. Glad I stuck to my guns and used Safe Dry. I am pleased at the results. Saw the special on line but found the special was for a basic cleaning. I needed a deep cleaning which costs more but is worth it. And it does dry fast.

Penny Layne Prude Brand
Customer
Jake did an awesome job cleaning my carpets. Very helpful, courteous, and professional. I'm very pleased with the results. They claimed I'd be "wowed," and I am very much wowed! Thank you, Safe-Dry® of Germantown!

Cindy DeBoard
Customer